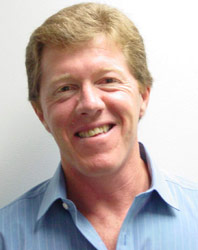 I started my working life in medical laboratories, first in hospitals around Sydney, then in pathology labs and teaching labs at Sydney University, getting involved in teaching medical and dental students and doing research on herbal medicine. Through all of this I came to appreciate that there was often a better pathway to health than drugs and surgery. Having learnt this valuable lesson I spent many years from the 1980's operating natural medicine clinics around Sydney in places such as Parramatta, Chatswood, Bondi Junction and Darlinghurst, setting thousands of clients on the road to better health with the techniques I'd studied and applied. I'm now practicing at Stirling in the beautiful Adelaide Hills. I'm passionate about healthcare and I'm looking forward to seeing you to make sure that your health is the best that it can be.
I'm happy to use any of the mainstream varieties of natural medicine and specialise in the use of homeopathic medicine. My expertise in this area led to my appointment as the Head of Department for this subject with the Australian Traditional Medicine Society (ATMS), Australia's peak body for complementary medicine practitioners. I was the first Expert Adviser on Homeopathy to the Complementary Medicines Evaluation Committee, the body formerly advising the Federal Department of Health and Ageing on these kinds of medicines. I've taught homeopathy at universities and other institutions around Australia and in the USA, have written a major textbook on homeopathy, written hundreds of articles on the subject and spoken about it on national and local TV and radio. I've also co-authored several scientific papers on homeopathy and on the use of herbal medicine in the management of viral diseases. I currently teach at a local educational institution, act as an advisor to various Federal Government Therapeutic Goods Administration committees and panels, I'm a Director and Vice President of the ATMS and operate as a volunteer firefighter with the South Australian Country Fire Service.
I've been helping people to regain their health for over 30 years. Along the way I've learnt what sorts of approaches to healthcare work, and what don't. If you or a loved one have a health challenge, I can help.
Qualifications

I hold a Bachelor's Degree in Naturopathy from the National Institute of Health Sciences in Canberra, a Diploma of Naturopathy from Naturecare College in Sydney, a Diploma of Botanical Medicine from Southern Cross Herbal School in NSW and Diplomas in Homeopathy, Nutrition and Therapeutic Massage from the NSW College of Natural Therapies.