About the Consultation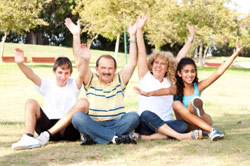 After you've settled in and are comfortable, I'll need to get the same sort of details that most health care providers will ask for- name, address etc. I'll then ask about the health issue that you'd like my assistance with. This may involve a history of the issue and anything you've noticed that affects it, either for better or worse. I may also check your blood pressure or other health parameters that are relevant to the issue, discuss your diet and lifestyle and ask about other aspects of your health, just to ensure that everything's working as it should. After we've been through the details, I'll then either prepare a homeopathic medicine that will help to alleviate the issue, or suggest a herbal or nutritional regime that will do the same. If you need a combination of approaches, we'll also organise that. In many cases, diet and lifestyle changes will be useful, and together we can design a program that you're happy with, is achievable, and will deliver a healthy outcome. A Skype or email consultation will follow a similar course. My overarching goal in working with you is not just to help you get well again, but to give you the tools to make sure that you stay that way.
If We Need Help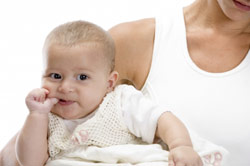 If the issue that you require help with is one that needs input from your GP or other healthcare provider, I'm more than happy the work with these people to provide you with the best outcome. If you're not currently seeing a GP and we need to have one involved, I can refer you to one that I regularly work with who can provide an excellent standard of care and expertise. If, for whatever reason, the issue you've asked for assistance with isn't one that I can help with, I'm more than happy to refer you to a healthcare provider who can.
Fees as at 1 January 2016*
| | |
| --- | --- |
| Initial consultation or long follow-up consultation- 1 hour | $95.00 |
| Short consultation- 30 minutes | $75.00 |
| Homeopathic medicine | $15.00 |

Payment is via cash or local credit cards only.

*These all include GST and apply to clinic consultations only. Contact me for the fees covering email and Skype consultations.
Consultations by Skype

Travelling challenges or too busy to leave your desk or home? No problem. The same process that we'd normally go through at the clinic, apart from any physical examination that may be required, can be done with a Skype consultation. The only exception here is that there will be a $9.00 postage fee added to the cost of the medicine (this is only for postage within Australia). Contact me via medhurstr@yahoo.com and we can set this up. Don't have Skype? Download it here.
Consultations by Email

If you'd like my assistance but you'd prefer to conduct a consultation by email, no problem. If you'd like me to help using this means, contact me via medhurstr@yahoo.com
Health Insurance Rebates
I'm an accredited professional member of the Australian Traditional Medicine Society (ATMS) and because of this you can claim a significant portion of the consultation fee from most private health insurance funds. Contact your health insurance provider for the rebate level. As at 1 January 2016 the funds that cover my fees include but are not limited to:
Australian Health Management

Australian Regional Health Group

Australian Unity

BUPA

CBHS Health Fund

GMF Health

Grand United Health

HBF

HCF

Health Care Insurance

Health Partners

Manchester Unity

MBF

Medibank Private

NIB

Reserve Bank Health Society